You focus on the Business.
We'll Manage the Red Tape.
Whirligig Compliance Support
It can be challenging, time consuming and at times confusing for business owners and their teams to ensure…
Our qualified and experienced consultants are drawn from a variety of industries and disciplines…
Obtaining ISO accreditation and licenses, getting through an audit or keeping on top of WHS can be…
We offer a range of training, employment and RTO validation services for organisations that is relevant…
Tenders are your opportunity to present your best side. For many businesses the time and commitment of…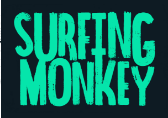 Schedule a call to see how our Compliance Management System can take care of all your compliance woes.